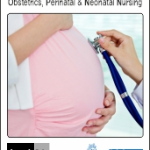 International Journal of Obstetrics, Perinatal and Neonatal Nursing
---
Forgot Password
Don't have an account yet? No problem!
Sign Up now become a part of the conversation that shapes the future of your field.
Welcome to our Conference Proposal Site!




Are you ready to share your expertise and insights with the world's leading minds in your field? 




Join our community of passionate researchers and take the first step towards making a real impact at our upcoming conference. With just a few clicks, you can easily submit your proposal and showcase your latest research, ideas, and innovations. We're dedicated to bringing together the best and brightest in your industry, and your proposal could be the key to unlocking new ideas, collaborations, and breakthroughs.

 So what are you waiting for? 




Log in now and let's make a difference together!